Welcome to Mile Markers, a bimonthly newsletter about rural higher education. I'm Nick Fouriezos, an Open Campus national reporter who grew up at the crossroads of suburban Atlanta and the foothills of Appalachia.
Today's Roadmap
01: Postcards: What happens when a town loses its university?
02: Roadside Attractions: International ed, the future of rural health.
03: In the Sticks: Major universities, rural America, and trust.
01: Postcards
A black-and-white film plays beside Mountaineer sports pennants at "The New Place," the area's last remaining bar, now two decades old. It's 8 p.m. on a weekday, and it's just me and two other souls.
"I love West Virginia University," one says, "but they wrecked the city of Montgomery."
In 2017, WVU relocated West Virginia Tech from its home of 120 years, citing low enrollment — around half its peak of about 3,000 students — and high costs while moving from Montgomery to Beckley, a bigger city an hour up the valley.
The decision risks making the former college town of Montgomery into a ghost town. More than five years later, it still inspires emotional reactions from residents, even in a state and region well familiar with resource extraction.
Life without the local college is a reality that more rural areas are having to contend with (even if the closure of a public university is still exceedingly rare). Since 2016, more than 90 public or private nonprofit colleges have closed or been marked for closure, according to Higher Ed Dive's tracker.
"In West Virginia, we're robbing from the poor towns and putting wealth into richer towns," Montgomery Mayor Greg Ingram says.
In the Appalachian State, it's clear that the state's flagship university isn't the sole culprit for the challenges facing Montgomery and the surrounding region.
On the surface, the valley has all the trappings of a prime tourist destination: a sparkling river, a gorgeous waterfall, and hills of houses that paint the white West Virginia snow in pastel pinks, blues, yellows. However, the drive down Highway 60 is a drive that deceives.
That sparkling river? It's the Kanawha River, the toxic recipient of two centuries of coal mining (and, in 2015, a train's worth of spilled crude oil that literally set it on fire). And those pastel houses? Many sit empty, ravaged by the same factors (drugs, poverty, aging) that contribute to West Virginia being one of the nation's leading states for population loss.
Montgomery and its neighbors will have to grapple with those obstacles as they try to transition to rebuild its economy around tourism, although "that's nowhere near the same size as what our college was," Ingram, the mayor, reflects.
West Virginia Tech, and its once top-10 engineer program, had been one of the area's proudest assets — the rare case that imported new people and ideas, rather than exporting them out for others to enjoy.
But then WVU bought the campus in 1995. Ever since, residents here feel, the flagship university has worked to move it out, before finally getting approval to do so in 2015.
"WVU swings a big political club in West Virginia," Ingram says, singling out Gordon Gee, its president, who has also been known for aggressive expansion at other flagships, including Ohio State University and the University of Colorado-Boulder.
Rural communities and their universities are facing special difficulties as pandemic aid dwindles, and enrollment remains down. It's feeding distrust of larger state universities, many of which have grown larger by acquiring rural outposts that end up being the first cut once leaner times hit.
"They just wanted it out of here: It's all political," Ingram says, lamenting the loss of the Kroger, the car dealership, more than 100 well-paid university professionals, and, of course, the students who rented hundreds of rooms throughout the region.
"People should just come and look at the desolation they left. It would be a good education for the whole country, really: Don't move a college."
I went to Montgomery, and saw the aftermath of WVU's decision, which I will explore in more depth in a future issue. In this newsletter though, I want to reflect on the frustrations rural communities feel toward state flagships — "the big university," as many say, and not just in West Virginia, but across these divided states of America.
"This was the lifeblood of this town: It's what the area is known for," Ingram says. "Morgantown is known for WVU — well, pull WVU out of there, and see what Morgantown is left with."
02: Roadside Attractions
Penn. lawmakers push 529s, rural investment lags. State Treasurer Stacy Garrity, a native of a rural Pennsylvania county, held a news conference highlighting the rural-urban divide when it came to investing in college savings accounts. Of the nearly quarter million beneficiaries of the state's 529 plans, 84% of them lived in urban areas, according to a Center for Rural Pennsylvania report.
Is international education driving rural health? Fifteen percent of Americans live in rural areas with limited access to healthcare, and medical graduates from such rural communities are far more likely to practice in their hometowns than those from more populated areas, researchers found. Those who don't are often likely to go overseas: In low-income areas, many of which are rural, more than 42% of doctors are graduates of international medical schools.
Vanderbilt heir funds scholarship for Western N.C. The $3.1 million endowment will fund renewable four-year scholarships for high school seniors in Western North Carolina, a stretch of Appalachia with a surprising community devotion to education despite low college attainment rates, as I explored earlier this year in an Open Campus piece published in USA Today.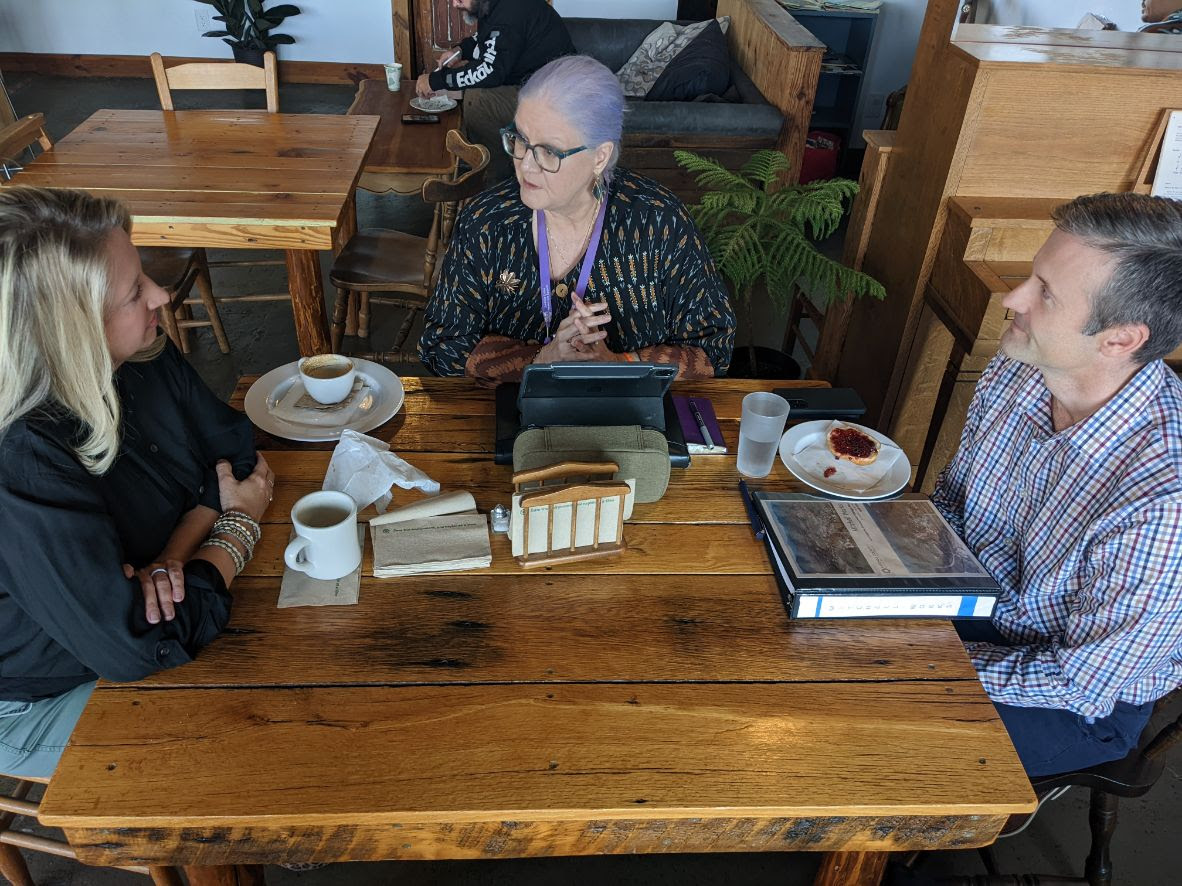 03: In the Sticks
The frustrations bubbling up in West Virginia are playing out across the country.
Lori Gilcrist, an education advocate in western North Carolina, has no problem with university students coming to rural areas and giving their time and effort.
However, she sees some university efforts to recruit rural students as uninformed by local realities — and programs that promise to "help," such as efforts to boost FAFSA completion, are often gone as quick as the grant cycle.
Often, researchers come in but aren't there to fix problems at the local level. Instead, they want to get enough of a rural sample size to suggest a national or statewide fix that doesn't account for variations in rurality.
As a result, many rural residents feel like big universities like UNC-Chapel Hill only nod to their needs while offering overly prescriptive solutions — an approach that creates and exacerbates long-simmering tensions.
That's particularly evident in North Carolina, where gaps exist between the state's rural areas and its Research Triangle, home to Chapel Hill and Duke University, among others.
The attitude is "I'm from Raleigh, and I'm here to help you," as Misti Silver, a program chair at local Mayland Community College, put it. As far as asking what they needed? The concept makes both Silver and Gilcrist chuckle. "Oh, absolutely not." "Lord no!"
Gilcrist is a white woman who was born in Mississippi, grew up in Alabama, and has lived in Appalachian North Carolina the last two decades.
Yet when she finds herself attending UNC rural-focused events in the Research Triangle, she often finds herself sitting in the back with rural Black folks from the eastern part of North Carolina. "There's no other people from the west there and I have more in common with those women," Gilcrist says.
During one such event at UNC-Chapel Hill, a rural resident noted that the less rural central and southern parts of the state already had access to NC Rural services, while the rural east and rural west did not.
When folks asked why, a staffer said those areas didn't have the money to pay for those UNC-affiliated programs in the unserved parts of the state, as Gilcrist says: "The problem is, we don't have the money to afford this because the funding streams systematically underfund rural programs like ours."
That feeling is also acute in Wyoming, where the flagship university in Laramie can be as much as an eight-hour drive from some rural communities.
"We face a tyranny of distance: I have never been in a rural environment that is so disconnected," says Scott Thomas, dean of the College of Education, as he takes a Zoom meeting with me from his parked car.
Thomas is well aware that such distances can foster distrust, especially if a flagship swoops in purporting to have all the answers. "There is a great deal of suspicion of higher education learning: We're like the Berkeley of Wyoming," he says.
That's why Thomas, a sociologist at heart, has focused on a new model for rural personalization while crafting an asynchronous, mostly online Master Educator Competency Program to start addressing some of the state's overall teacher retention challenges.
"We don't say 'This is your curriculum.' We say, "What do you need in your place?" he says, a process that led the university to realize that educators were less interested in hot-button issues, like civic education, and more curious about how to really create more student-centered environments at their schools.
The competency program, currently being piloted in seven districts, will also allow communities to shape a portion of the curriculum to fit their specific circumstances and needs. "We're listening a lot more, and making it accessible to everyone in the state, rather than expecting them to traverse to some site distant from where they are."
In the end, he hopes that level of community outreach, engagement, and ongoing input will become a model for professional development that can be adopted elsewhere.
"It's bringing the University of Wyoming to Wyoming. And that's different from, 'Hi, we're here from the university, and we're here to help.'"
Interested in reaching people who care about rural higher education? Get in touch at sales@opencampusmedia.org or request our media kit.
Support my work with a donation to Open Campus. You can also help by sharing this newsletter with your friends. They can sign up for their own copy here.